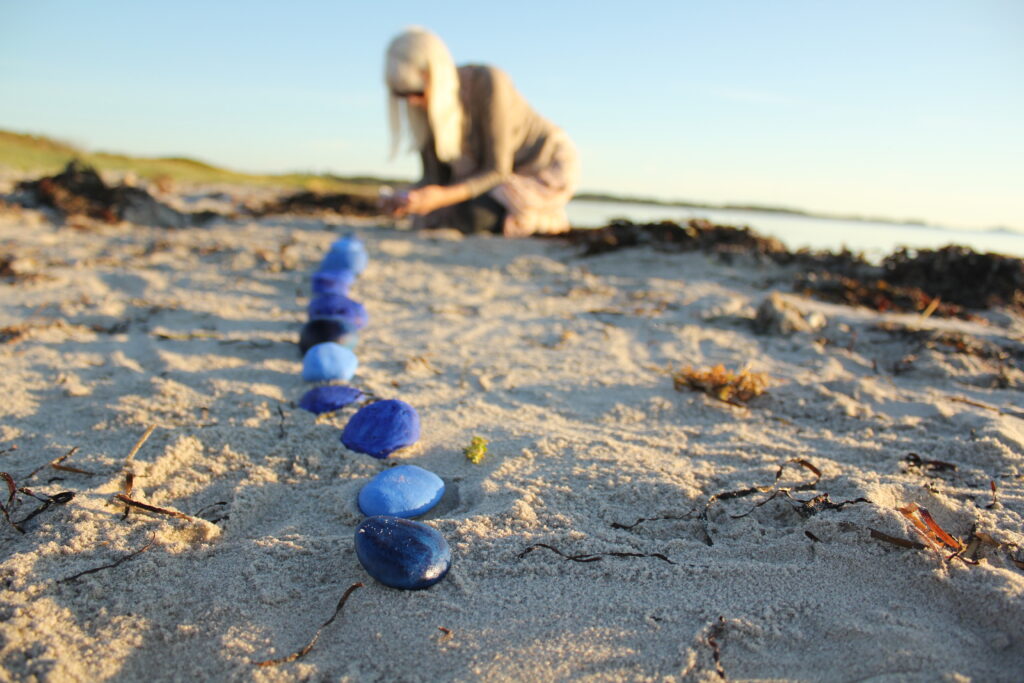 .
HOPE SPRINGS ETERNAL 2020 – A poetic experiment about the mutual friendship between man and nature "written" with lines of 21 blue stones and "published" along the shores of North and East Sealand crossing the ocean to the small island Samsø and to Mölle in Sweden.
.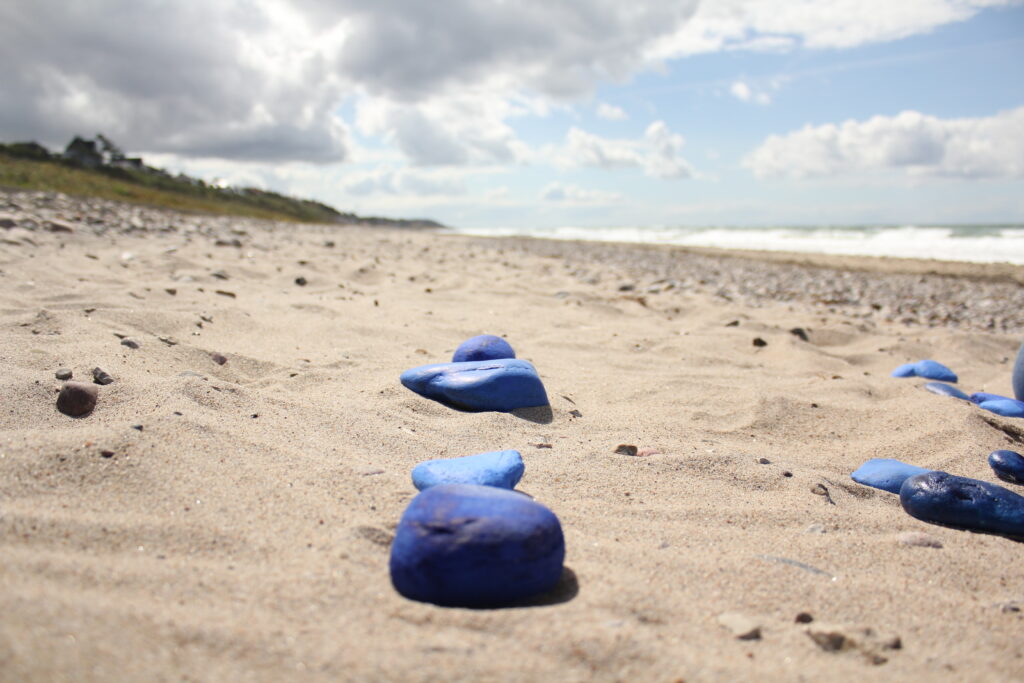 .
EACH STONE has been taken to the atelier, painted with cobalt blue, ultramarine and prussian blue, laid back on the beach composed in a line as a kind of poem or letter exchange. Different lines of stones "written" with stones from different beaches on every beach, thankfully left there to continue their unique being …
.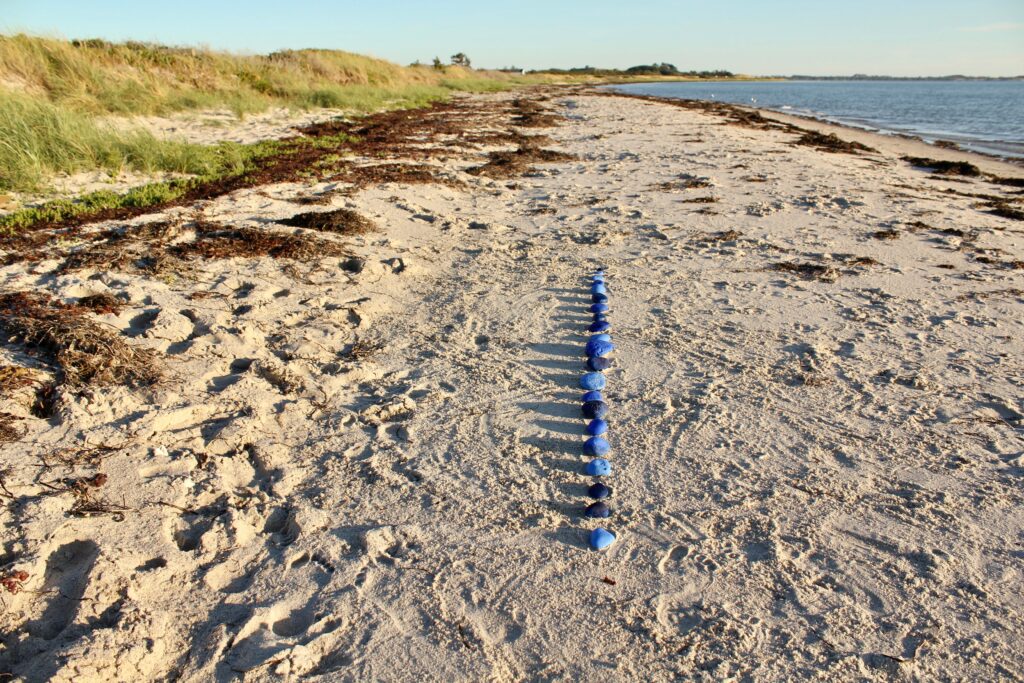 .
TO TOUCH A STONE, to pick a stone on any beach, is almost to touch the beginning of time, the beginning of the physical world. The stones on the Danish beaches come from our subsoil and from the mountains of Scandinavia. Beach stones are up to 1800 million years old, lime stones (primarily used for this project) are about 60 million years old. Carried by glaciers and meltwater, washed and rounded to the stones we are currently holding in our hands, they are living material that stores information about water and sand and … life.
.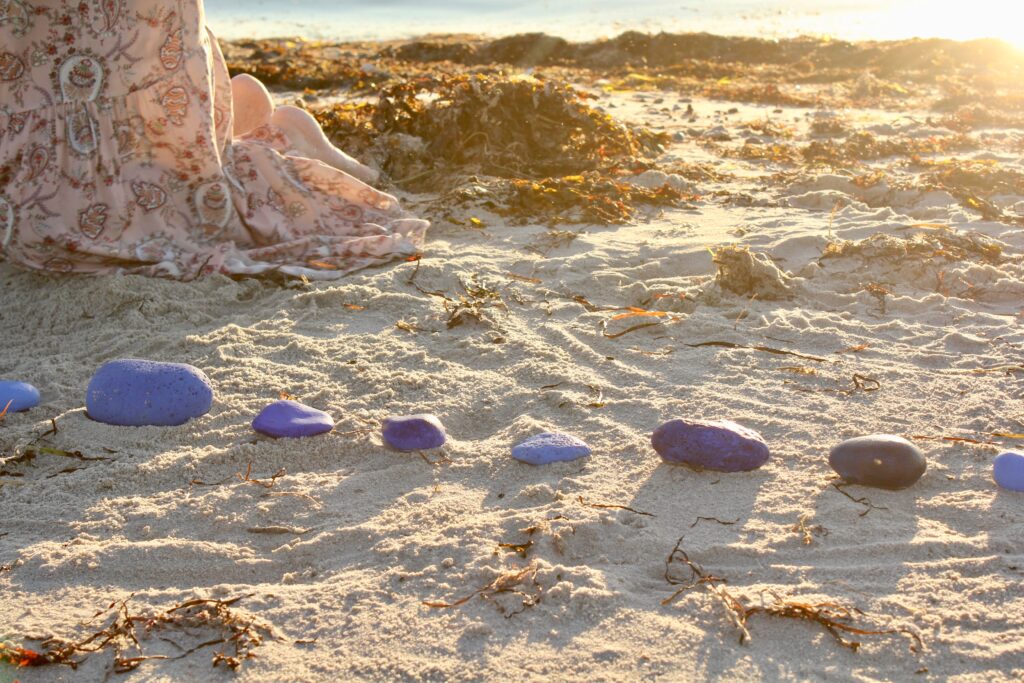 .
ALL STONES have been painted with nontoxic Stockmar high quality watercolour, that enables the stones to continue breathing and the rain and water to gradually wash off the paint.
Om projektet på dansk HER
.
HOPE SPRINGS ETERNAL 2020
July 16th – Gilleleje øststranden
July 20th – Smidstrup Strand
July 22nd – Rågeleje strand
July 31st – Sælvigbugten Nordby Plantage (1), Samsø
July 31st – Sælvigbugten Nordby Plantage (2), Samsø
August 1st – Vestballevej Samsø
August 7th – Hornbæk Plantage, Saunte
August 12th – Gilleleje veststranden
August 14th – Tinkerup strand
August 24th – Udsholt Strand v. Havstokken
August 31st – Tisvildeleje Strand
September 1st – Mölle Kullen, Sweden
September 14th – Snekkersten strand
September 22nd – Munkeruphus strand
.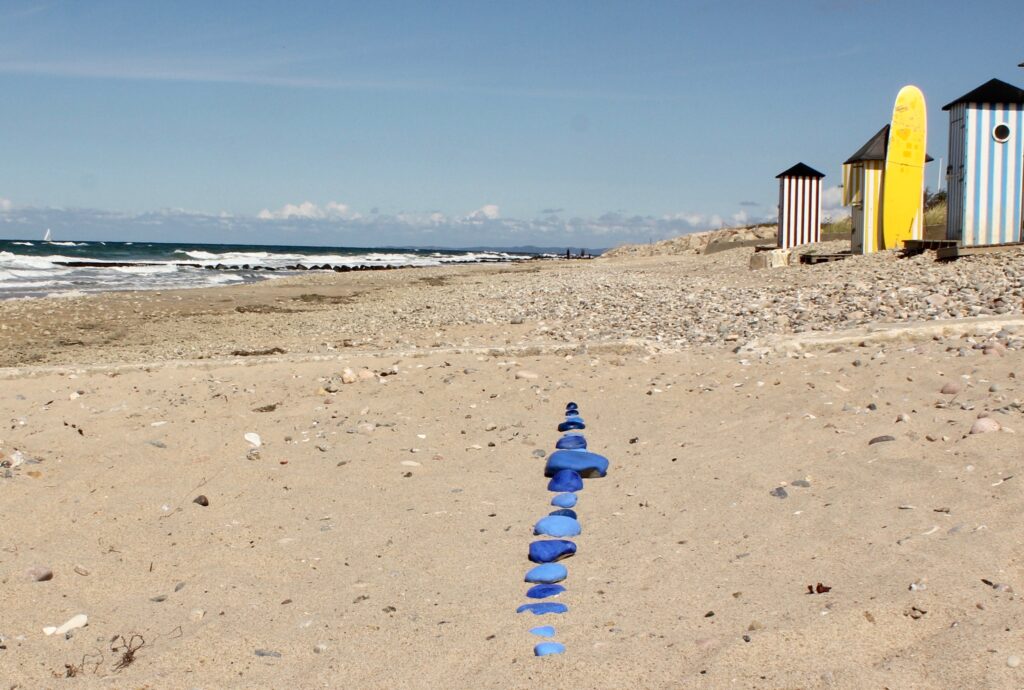 .
.
.
.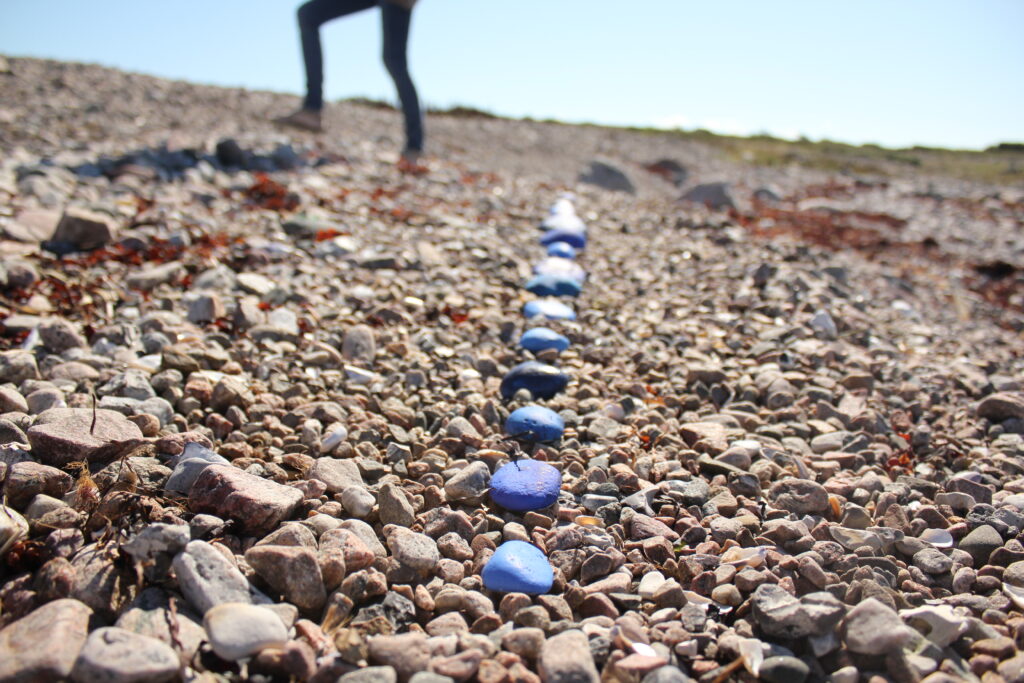 .
.
.